Dear WSP Friends and Family,
Throughout history, the world has faced unpredictable and, at times, unprecedented global conflict. This often leads to short-term stock market volatility and today is no different. We expect to feel the impact of recent geopolitical conflict for the remainder of the year, as well as the beginning of 2024. What can we do in the face of such adversity?
Our plan is simple. We will remain laser-focused on both long-term financial planning and our investment process. Impulsive and emotional portfolio decisions will often throw long-term planning into extreme jeopardy. Be prepared and expect volatility, but as Warren Buffet would say, "try your best to ignore it."
We can assure you of these two things: we will navigate through this and remain disciplined with our long-term financial planning process
Sincerely,
Paul C. Allen
CFP®, MS | President & CEO
Paul Allen Named Member of Raymond James Financial Services' Chairman's Council for Fifth Consecutive Year
Please join us in congratulating Paul Allen, CFP®, MS, for his recognition as a member of the Raymond James Financial Services' Chairman's Council for the fifth year in a row. This distinction is given only to those financial advisors who have demonstrated an unparalleled commitment to personal service and lead the largest revenue-producing branches.
We are grateful for Paul's leadership and his continued dedication to keeping our clients' financial houses in order!
Read more about this recognition in a recent article in the Nashville Ledger.
Raymond James' Chairman's Council Membership is based on prior fiscal year production. Requalification is required annually. The ranking may not be representative of any one client's experience, is not an endorsement, and is not indicative of an advisor's future performance. No fee is paid in exchange for this award/rating.
Have You Completed These Year-end To Dos?
2024 is just around the corner! As the year winds down, take a few minutes to keep your financial house in order and complete the following financial to-dos before the year ends.
This month, we challenge you to review the following areas and ensure you're taking advantage of all your opportunities to reduce next year's tax bill by December 31st.
Employee 401k contributions
Employee SIMPLE IRA contributions
Make charitable donations
ROTH conversions
Capture gain/loss
Don't leave room for unwanted surprises in the new year. If you need assistance with your to-dos or would like to discuss how our team can help you ensure 2024 gets off to a strong start, please reach out via email or call our office today!
Protect the Value of Your Business
Are you wondering how you can best protect the future value of your business? We're pleased to share insights from our friend, Kelsey Meighan, Senior Director at Principal Asset Management (Principal), on business valuations and buy-sell reviews below.
Two things play a critical role in protecting the future value of your business:
Knowing the value of your business
Having a current and properly funded buy-sell agreement in place
Our partnership with Principal gives you access to personalized reports to help you plan for your specific needs. Principal offers Informal Business Valuation & Planning Reports, as well as Buy-Sell Agreement Reviews. These complimentary services offer a great starting point to help ensure your business is protected for both planned and unplanned events.
Strong Teams Create Better Results: Recent WSP Team Events
A Night Cooking with Nonna!
Last month, our team hosted a cooking class with Nonna at Cafe Amici, Sarasota's premier Italian restaurant! We enjoyed a night filled with delicious food and great company, and we even left with new cooking skills to try at home. Thank you to our clients and to Nonna for making this a memorable and special evening!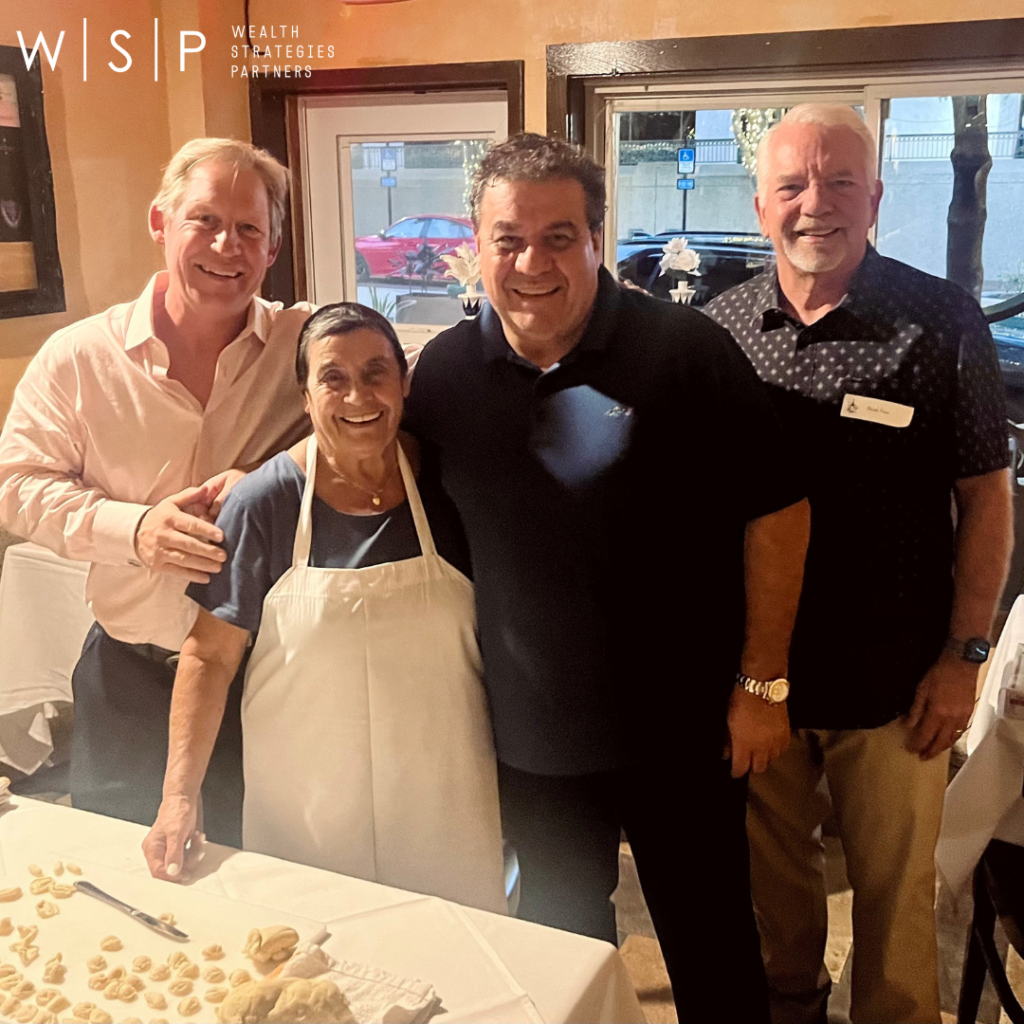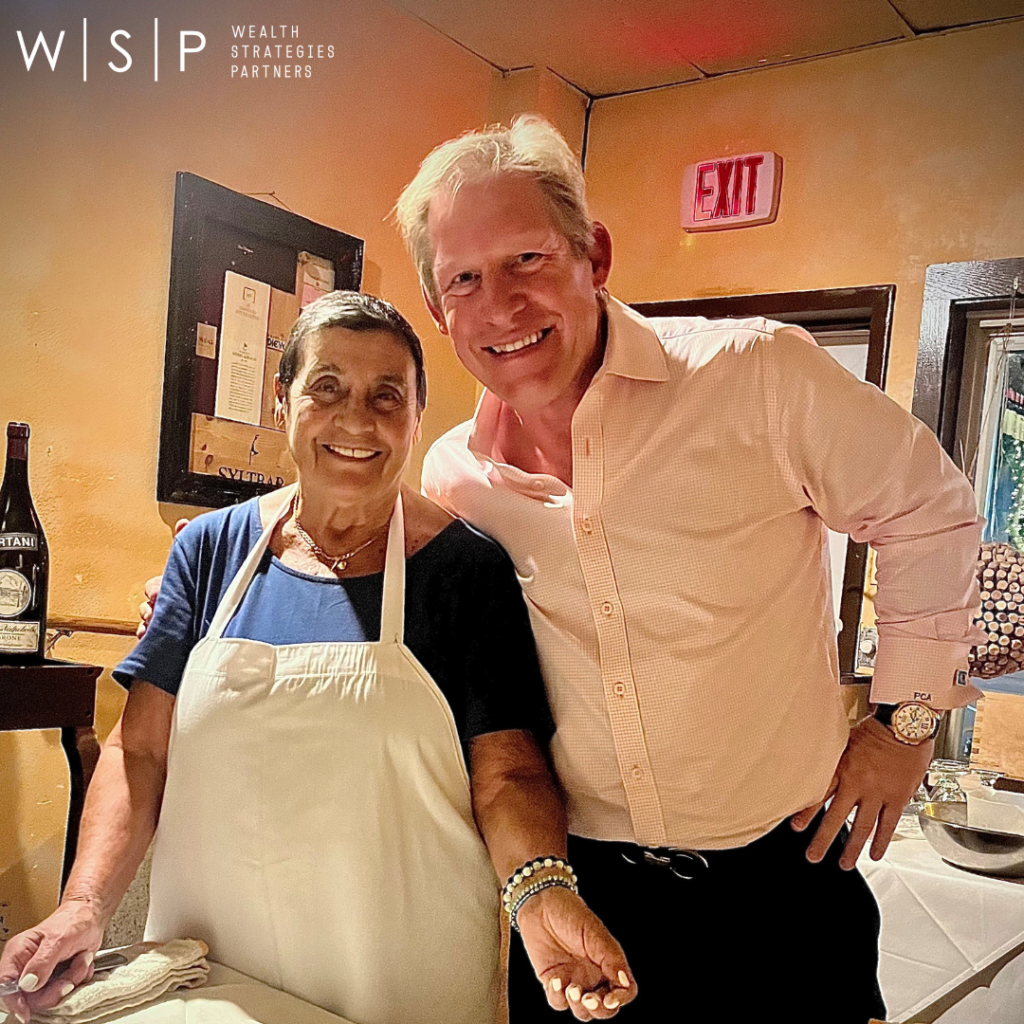 Danielle Spence Participates in Financial Literacy Panel
Last month, Danielle Spence, Wealth Advisor, participated in the Financial Literacy Panel during The Rose Bowl Institute Women's Empowerment Symposium 2023! This event is designed to instill leadership, ethics, confidence and character-based skills in the mindsets of young women and men by providing them with inspirational and empowering programming. We are so proud of Danielle's leadership and the ways she supports the success of others!